OPI HD Glitters: Next-Level Glitter Shades
2 comments
Posted on October 20 2020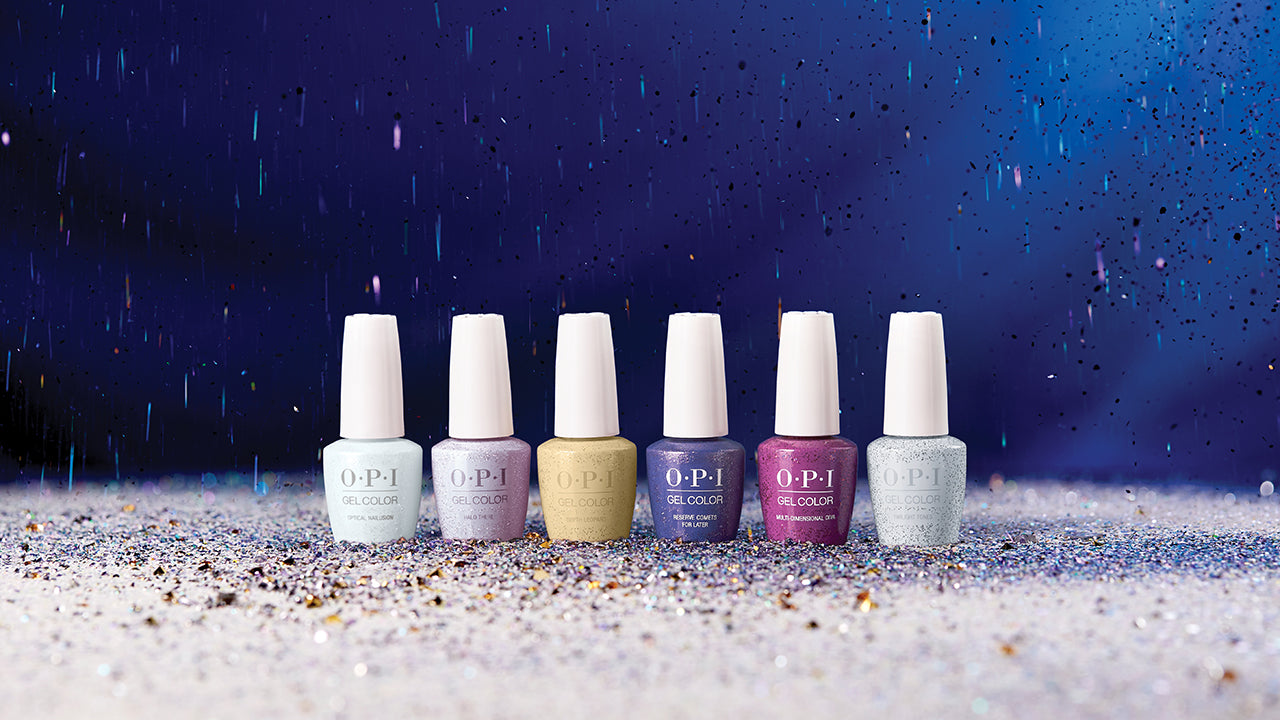 We've been getting a lot of fun, new shades from OPI and we're about to see more in the limited edition High Definition Glitters Collection. It includes 6 new, permanent, multi-dimensional glitter shades offered exclusively in OPI GelColor gel polish formula. Each shade is designed with a unique blend of glitters that provide depth, dimension and fuller coverage. Thanks to the easy brush application, this one-of-a-kind glitter goes on fast, eliminating time. Let's take a closer look at the collection!
OPI High Definition Glitters Collection:
Depth Leopard
(a vibrant gold glitter)
Halo There
(a holographic glitter)
Multi-Dimensional Diva
(a holographic pink glitter)
Optical Nailusion
(an iridescent white glitter)
Reserve Comets For Later
(a holographic purple glitter)
Twilight Tones
(a black & silver glitter)
Glitter continues to be one of the hottest nail trends we're seeing this year and this collection is packed with all the glitter you could ask for. Whether you're looking to create a shimmery statement with your nails or you're simply looking for something to elevate your game, this collection is perfect for you. Looking for some nail art inspo? Try creating a French mani with glitter tips or create an accent nail to take intricate designs to a new level.
The OPI High Definition Glitters Collection is available now online! Don't forget to share your nailfies with us on Instagram and Facebook by tagging us @beyondpolish and using the hashtag #GoBeyondTheBottle!
Tags: Collections , OPI ,