Introducing OPI Nature Strong
0 comments
Posted on August 05 2021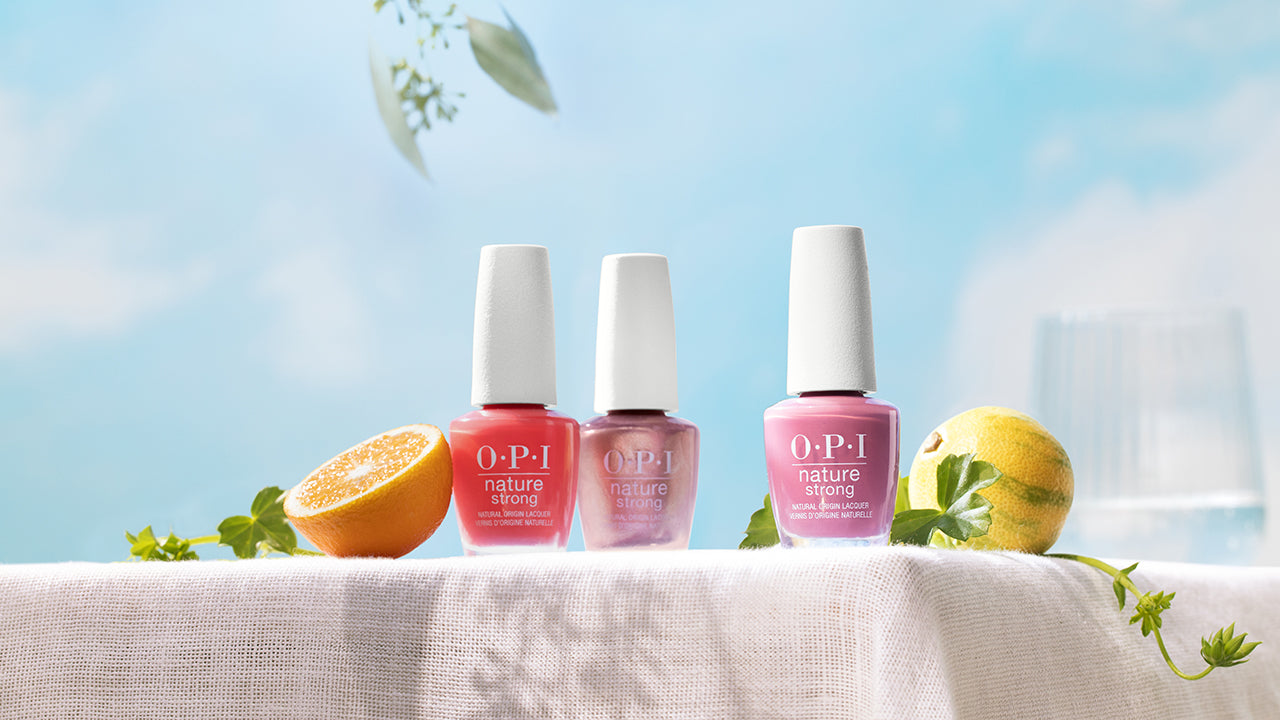 We are excited to bring on OPI's first high-quality, natural origin nail lacquer. The Nature Strong line gives you the perfect combination of long-wear color and natural performance. No compromises required. Each OPI Nature Strong shade offers up to 7 days of wear and shine without fading, goes on easily, and dries fast. There are 30 shades total and the colors range from earthy neutrals to timeless cremes & fun shimmers. 
The inspiration for the colors in the Nature Strong line is pretty simple. OPI wanted to include hues that capture the role color plays in earth's natural elements that empower you to express yourself. Each shade practices consciousness of the environment and individual well-being. These days, we are becoming more conscious about what we put onto and into our bodies...and that also includes our nail polish. 
OPI Nature Strong is completely free of animal-derived ingredients. Instead, they use plant-derived ingredients like sugar cane, wheat, and corn. The Nature Strong formula is also cruelty-free and does not include any GMOs. The bottles are sustainably crafted and the cap is made from 20% post-consumer recycled materials. 
Let's take a look at some of the colors included in the OPI Nature Strong line!
A Bloom With A View
Are you excited to try OPI Nature Strong? Which colors are your favorites? Let us know in the comments below! As always, we'd love for you to share your #nailfies with us on Instagram and Facebook by tagging us @beyondpolish and use the hashtag #PolishWithBeyond. You might get featured!
Want early access to upcoming collections and exclusive promotions? Download our mobile app! Enjoy an easy and seamless shopping experience right from the palm of your hand. Join our text club to be the first to know about upcoming sales and stay in-the-know. Want to become a VIP member? Join our FREE Rewards Program and start earning points for your purchases! Points may be redeemed for exclusive discounts or free products. Like shopping with us? Tell your friends! We'll give them $10 off their first purchase and we'll give YOU $10 for every successful referral! Shopping has never been easier thanks to Afterpay! Pay for your order in 4 interest-free installments. The best part is that there's no delay in getting your order!
Tags: Collections , OPI ,