ORLY All Tangled Up: Get Cozy With Rich Winter Colors
2 comments
Posted on November 16 2020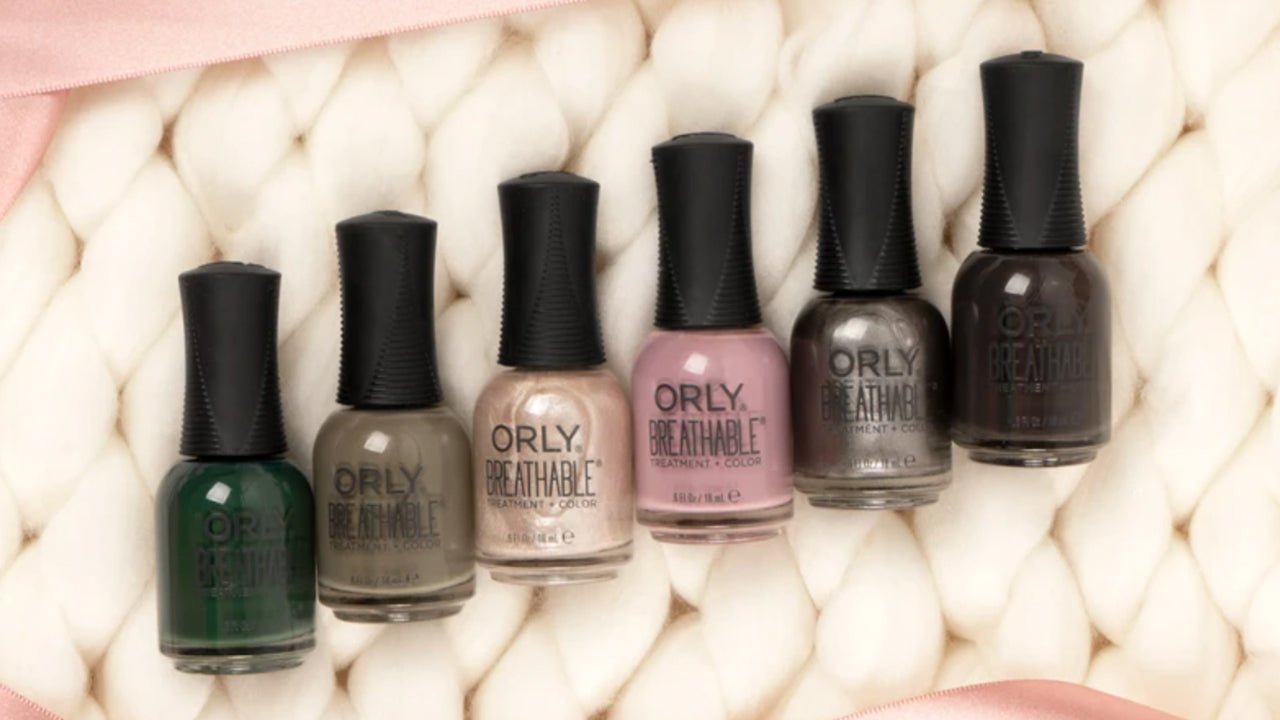 ORLY's new All Tangled Up collection is inspired by winter's softer side. The collection includes 6 rich cremes and shimmers. Straying away from traditional winter colors, this collection leans towards a darker, muted palette of forest greens and champagne shimmers. All colors are made with ORLY's 1-step Breathable formula. Let's take a closer look at the collection!
ORLY All Tangled Up Winter 2020 Collection:
The Snuggle Is Real
(a mauve creme)
Love at Frost Sight
(a dark silver metallic shimmer)
Pine-ing For You
(a dark, forest green creme)
Let's Get Fizz-ical
(a champagne shimmer)
Diamond Potential
(a dark grey creme)
Don't Leaf Me Hanging
(an olive green creme)
I think we can agree that although some of these colors may be unexpected, we can agree that they do complement each other. We love the natural, earthy feel from these tones. These will definitely be some of the trendiest nail colors this winter season.
ORLY Breathable Treatment + Color eliminates the need for a base coat and top coat. To apply, start with clean, bare nails. Apply two coats of ORLY Breathable and let dry. Use ORLY Breathable for stronger, healthier looking nails. Infused with Argan Oil, Pro Vitamin B5 + Vitamin C, get chip-free, long-lasting results. 
Which color are you excited to try? Share your photos with us on Instagram and Facebook by tagging us @beyondpolish and using the hashtag #GoBeyondTheBottle. 
Tags: Collections , ORLY ,