ORLY Electric Escape: 6 Pigmented Neons For Your Summer Look
0 comments
Posted on June 02 2021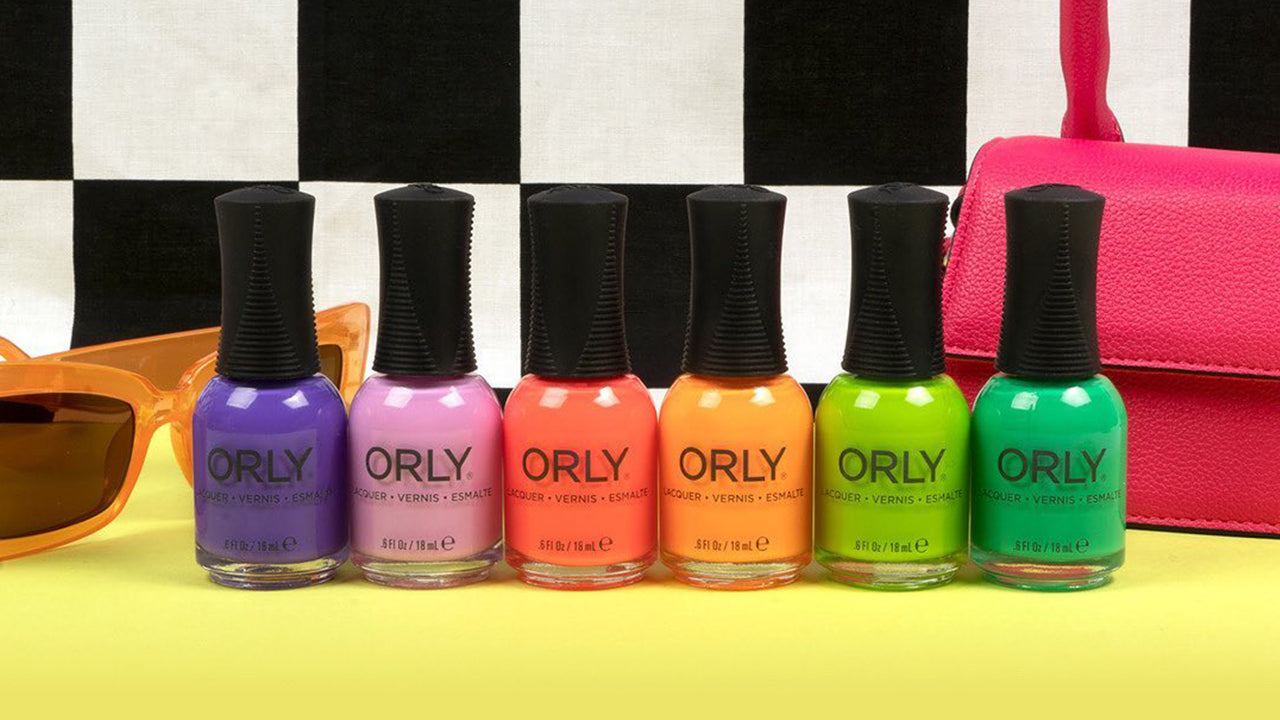 Meet the new collection inspired by those who want to create their own hyper-saturated reality. The ORLY Electric Escape Collection includes 6 limited edition pigmented hues. Summer is just around the corner. It's time to unleash your vibrant side and embrace the bold. Let's take a closer look at the collection!
ORLY Electric Escape Collection:
Plastic Jungle
(a bright kelly green creme)
Neon Paradise
(a vibrant lime green creme)
Tangerine Dream
(a tangy orange creme)
Artificial Orange
(a bright orange coral creme)
Kaleidoscope Eyes
(a bright lilac purple creme)
Synthetic Symphony
(a bold mid-tone purple creme)
What are your go-to summer nail colors? Are there any in this collection you're looking forward to? Let us know in the comments below! Don't forget to share your summer manis with us on Instagram and Facebook by tagging us @beyondpolish and use the hashtag #PolishWithBeyond. 
If you can't get enough neon nail colors, be sure to check out our new curated collection that includes some of the brightest and boldest colors of the season. Shop the collection below!
Want early access to upcoming collections and exclusive discounts? Download our
mobile app
and enjoy a seamless shopping experience. Join our
text club
to keep up with the latest news from us. Want to become a VIP member? Join our FREE
Rewards Program
and start earning points for your purchases. Points may be redeemed for exclusive discounts and free products! Are your friends nail polish lovers as well? Refer them and we'll give them $5 off their first order AND give you $5 off for every successful referral! 
Tags: Collections , ORLY ,