ORLY Metropolis: A Collection Inspired By The Roaring 20's
2 comments
Posted on November 16 2020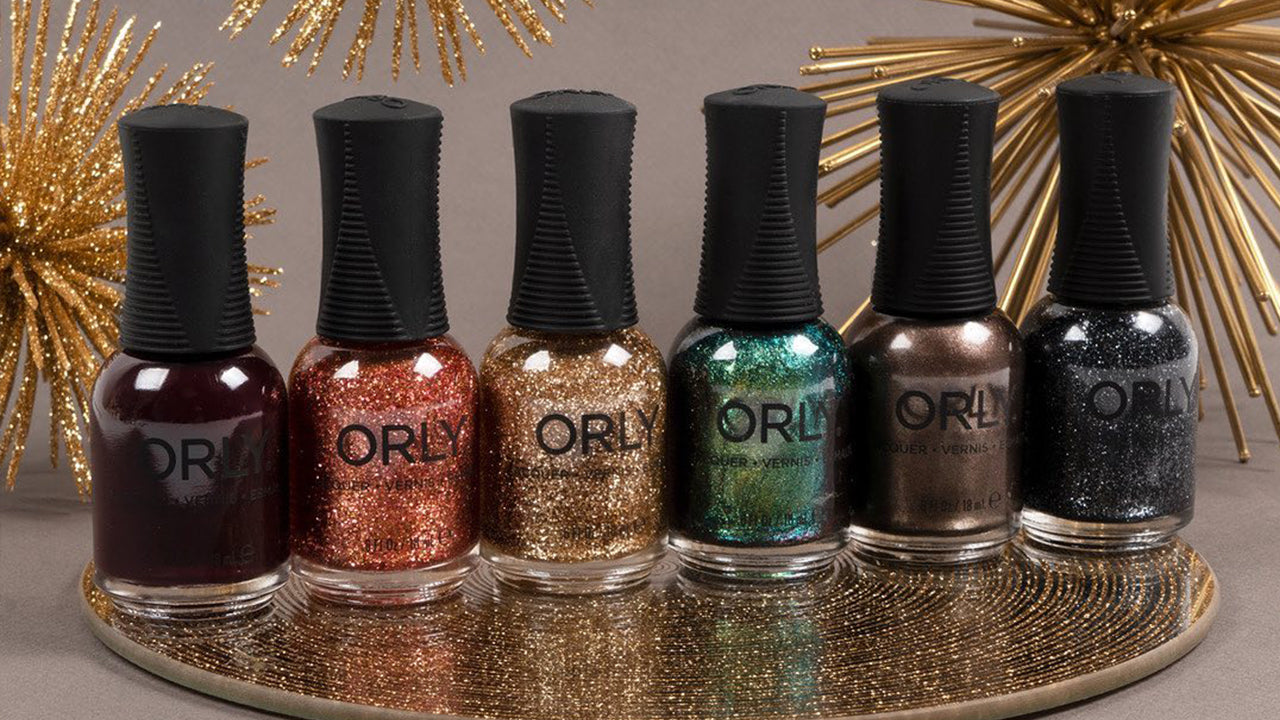 This holiday season, ORLY is bringing you a collection inspired by the new-age roaring 20's. The Metropolis collection includes 6 limited edition colors designed to unleash your inner "Gatsby". This collection is full of sparkling metallics, glittering jewel-tones and rich creme polishes that dazzle. Let's take a closer look!
ORLY Metropolis Holiday 2020 Collection:
Inexhaustible Charm
(a rose gold glitter)
Infinite Allure
(a charcoal shimmer)
In The Moonlight
(a gunmetal glitter)
Nouveau Riche
(a golden emerald shimmer)
Opulent Obsession
(a deep cherry creme)
Untouchable Decadence
(a gold glitter)
We've been seeing a lot of glitter shades for this holiday season and this collection definitely delivers. It reminds us of last year's Arctic Frost Collection. What's great about these glitter shades is what you can layer then to create a unique nail look. They can also be applied on top of a creme shade as well. 
We may not be able to go out much these days, but that doesn't mean we still can't have fun with our manicures! Treat your nails to some glam with all of our winter collections this season. With plenty of colors to choose from, the combinations are endless! We're constantly searching for nail inspo so feel free to share your nailfies with us on Instagram and Beyond Polish by tagging us @beyondpolish and use the hashtag #GoBeyondTheBottle.
Don't forget to check out our new holiday gift sets of OPI, CND, Essie, DND & more. Get a jumpstart on your holiday shopping now and find the perfect stocking stuffers with our curated sets & gift bundles. Sign up for our newsletters and join our text club for collection sneak peeks and exclusive promos! If you haven't done so already, join our rewards program to start earning points for your purchases. Create an account for free today!
Tags: Collections , ORLY ,