Pantone Color Of The Year 2021: Ultimate Gray & Illuminating
1 comment
Posted on January 05 2021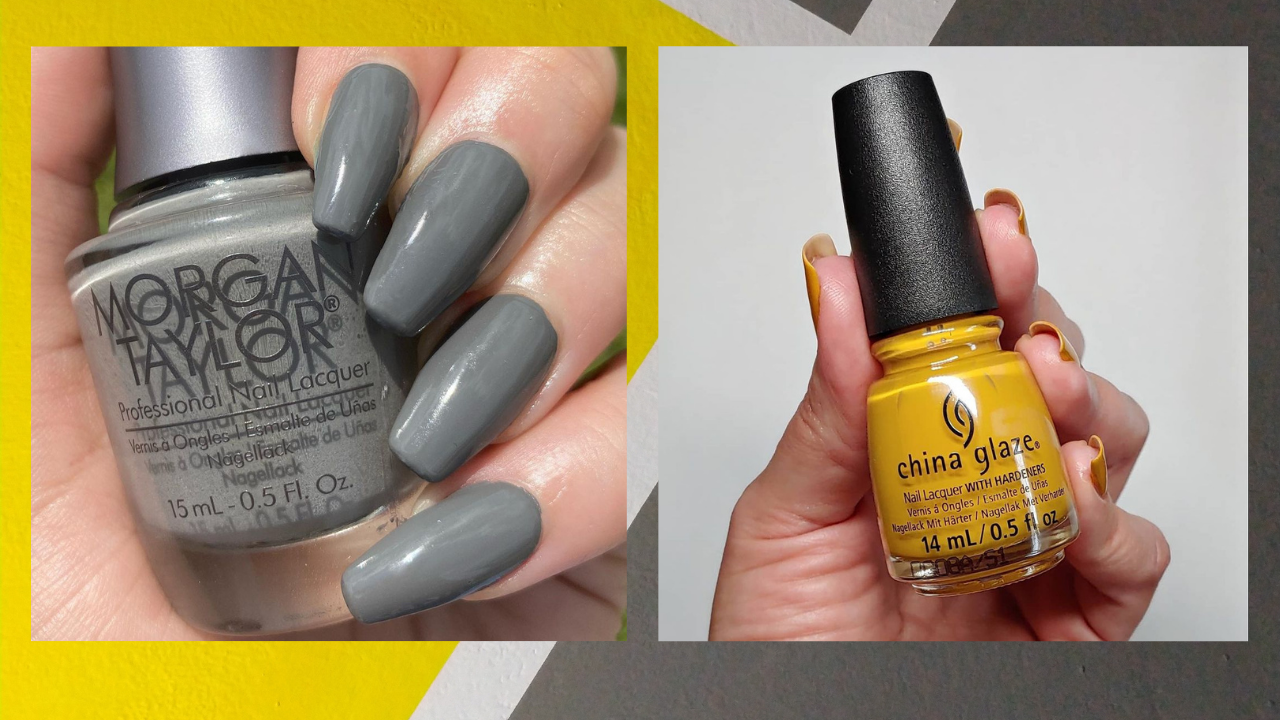 Hi Beyond Polish family! Happy new year! It is time to announce what Pantone color of this year! For those who are new here, welcome! We'd love for you to join us. We now have our own app where you can change your shopping experience with us! Get the latest drops, in-app exclusives and special promotions!
We're excited to introducing the 2021 Pantone Color of the Year. If you're searching for some fresh nail inspo for the new year, look no further. We've got you covered. As always, we'd love to see your #nailfies. Don't forget to tag us on Instagram and Facebook using the hashtag #GoBeyondTheBottle so we can give it some love.
What is Pantone?
You might wonder what Pantone colors are. Well, they are specific colors in the Pantone Matching System (PMS). Ten million designers and producers rely on this tool to define, communicate, and control color from inspiration to realization. It helps keep colors consistent across materials and finishes for graphic, fashion, and product design.
How does Pantone colors work?
The Pantone matching system standardizes 1,114 colors and assigns each color a number and name.
What are 2021 Pantone Colors of the Year?
For 2021, we get not one, but two colors. The Pantone Colors of the Year for 2021 are Illuminating 13-0647 (Yellow) and Ultimate Gray 17-5104 (Gray)! Practical and rock solid but at the same time optimistic and hopeful, this combination is one of strength and positivity...which is definitely what we need as we go into the new year. Illuminating 13-0647 is described as a "bright and cheerful yellow, sparkling with vivacity." Ultimate Gray 17-5104 is described as "an emblematic blend of solid and dependable elements which are everlasting and provide a firm foundation." The mix of warm and cool tones makes a dramatic statement.
How to Incorporate the Colors of the Year Into Your Style
For some people, this may not be the first color combination they think of. However, now's the perfect time to step outside your comfort zone and try something new. These colors can be incorporated into your wardrobe, makeup, nails, etc. We're definitely looking forward to seeing how you use this unique blend of colors.
Since we are still in a pandemic and we want to stay at home to be safe. Shop our curated collection of Pantone Color Of The Year 2021: Ultimate Gray & Illuminating. You do not need to leave your house to get any nail polish for yourself! The best part is that you can shop and get affordable polishes all in one place.
Here's some nail inspo for you from our Beyond Polish family  before you start shopping:
 📸: Megan @mtqpolish | Morgan Taylor Smoke the Competition
📸: Sarah @vino_and_varnish | Left to right: This Changes Everything, Suzi Slinging Mezcal, Dazzling Dew Drops, and Glitzerland
📸: Jolanka @jbm_nails | Essie Petal Pusher
📸: Sarah @vino_and_varnish | OPI Suzi Slinging Mezcal
Let us know what colors you order down below! When you do get your order, polish those nails, and take a picture! Tag us and use the hashtag #GoBeyondTheBottle and #BeyondXPolishParty. #BeyondXPolishparty is all about our virtual polish party we have going on. Don't forget to go like and compliment other posts. Inspire others like how some of our Beyond Polish family inspired you.
Are you a mobile app person? Well, we have great news for you! We launched our Beyond Polish app! Get the latest drops, in-app exclusives and special promotions!
Follow our newsletter, socials, and text messaging club to keep up with the latest collection! Talk to you soon!
Tags: Nail Trends