Popular Nail Colors We're Seeing in 2021
0 comments
Posted on February 10 2021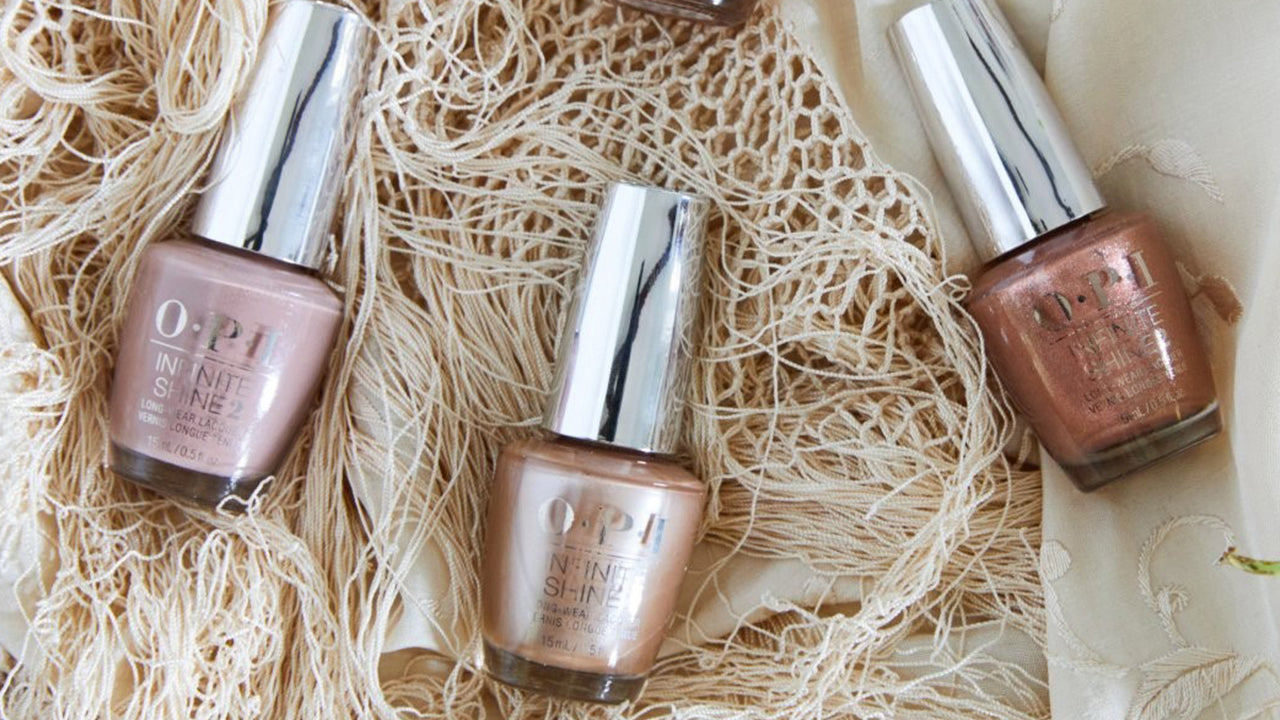 Do you struggle to find what nail polish color to wear for the week? Is it just like when you struggle to get up and find the right outfit for the day? Well, we got you! It is a struggle to find the right nail polish to wear for the week or two. We know that haircuts and face makeup have slowed down since we are still in a pandemic. But the nail game is still strong in our community. Check out our hashtag #GoBeyondTheBottle. As much as we all miss going to the salon, DIY at home is the lifestyle now. Do we look at salons the same after this pandemic is over? When you watch tv and see characters hugging and without a mask, do you feel some type of way? I know I do.
We offer a wide variety of different brands and the colors are endless! If you're not sure where to begin, don't worry, we've got you covered! Take a look at some of the most popular nail colors we often see. 
Nudes never go out of style no matter what season or occasion. These shades are also great if you're on-the-go and looking to keep a low-maintenance manicure. We understand that not everyone wants to make a bold statement with their nails, so if you're more of a minimalist, then a pink or nude is the right color for you!
📷: Amy @amyle.nails
Red is a timeless color. It never goes out of style, no matter how the trends change from year to year. Red complements any outfit, no matter the season or occasion. Whether you're feeling fancy or keeping it casual, red is the perfect go-to color when you want to keep your manicure simple, yet colorful.
📷: @imansss
We can't skip out on the blue. While this may not your first choice, it's definitely good to step outside of your comfort zone and try something new. Try an aqua blue in the spring/summer or opt for a rich, navy blue in the fall/winter. Blue is great because it complements any skin tone. 
Just like nudes, Black is considered a "neutral" color. Maybe you prefer an edgier style. If that's you, then black is the perfect color. Just like your 100 pairs of black leggings we all own, it just matches with everything. I know... I even feel attacked after that statement.
White looks great on mani and pedi. What's great about this color is that it can be worn on it's own for a simple, minimalistic manicure or it can be used as a base color for nail art. (Since we can't head to the salon these days, we've been unleashing our inner nail artists at home!)
Gray is one of Pantone's Colors of The Year so we are not surprised that this is a popular pick for 2021. Although this is a color we typically see more during the cooler seasons of the year, grey is a good neutral shade for those who want to keep their manicure simple but add just a hint of color.
If you want to shop our curated Pantone Color Of The Year 2021 collection,  click on the button below!
From the time you and I were a kid, we all love glitter! Glitter is still great to rock when you are an adult. A good glitter shade is perfect for those who definitely want to make a statement with their manicure. Add the perfect shimmer to any look.
If these colors do not suit you then you are welcome to Shop By Color on our site. This will help break down which color you are eyeing on. Here are the list of colors we have:
Well, there you have it! Let us know down in the comments below what color you end up picking up after reading this blog. Tag us in your photo and use the hashtag #GoBeyondTheBottle so you can be featured! We always have updates on restock and new collections. Keep up with us by signing up our newsletter and text messaging club. Follow our social! Don't forget to download our app so you can change your shopping experience. Talk to you all soon!
Tags: Nail Trends