Revel Postcards From Provence: Explore the French Countryside
0 comments
Posted on March 29 2021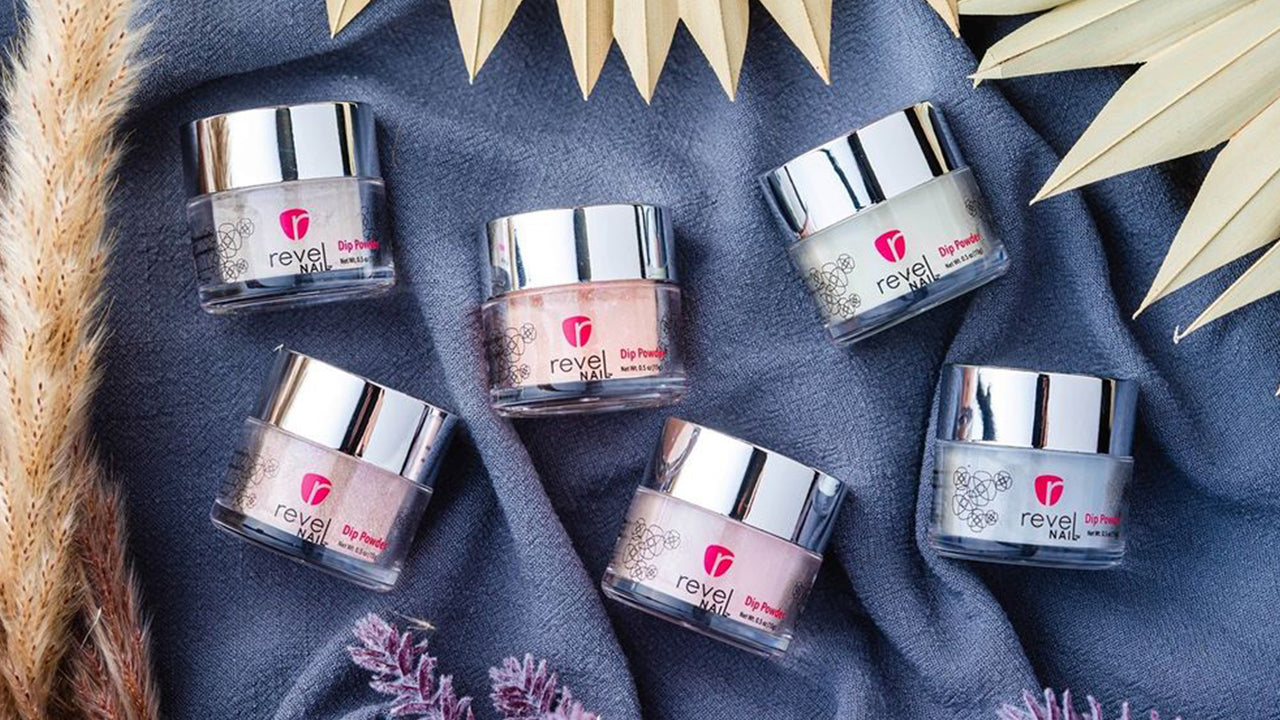 Can't make it to France anytime soon? Revel Nail is bringing France to you with their new Postcards From Provence collection. It includes 6 limited edition colors that are perfect for the spring season. Take in the French countryside without leaving your home! Let's take a closer look at the collection!
Revel Nail Postcards From Provence:
Merci
(a pastel powder blue)


This dusty periwinkle shade is great for spring because you can pair it with different colors. Use this shade with Elodie to bring out the blue in the holographic glitter. You can also alternate it with Jolie to create a unique spring mani look.
Jolie
(a pastel lime green)


Pastel green is a popular spring nail color this year! Pair this creme shade with Elodie to bring out the holographic glitter.
Elodie

(a gold shimmer base with chunky blue, green holographic glitter)


A shade like this is perfect for layering (or it can be worn on its own). Pair it with Merci or Jolie to bring out the blue and green holographic glitter. 
Soiree
(a coral shimmer with pink and orange holographic flakes)


Coral is definitely in this spring and Soiree is the perfect match. The added holographic flakes create an elevated mani that'll take your nail game to the next level. Pair this color with a muted pink like Amour for a cute spring mani.
Amour
(a muted blush mauve with warm undertones)


This creme shade is great if you want to maintain a very neutral look. The warm undertones add a subtle touch of color, creating a mani that goes with any springtime look. Pair this color with Bisou for an added rose gold shimmer.
Bisou
(a medium pink rose gold shimmer)


This shade provides the perfect amount of shimmer while keeping your mani on the simple/minimalistic side. Pair this color with Bisou, Amour, or Royal to create the ultimate shimmery mani!
The Postcards From Provence Collection is available in Revel Nail Dip Powder & Nail Lacquer. Which color is your favorite? Let us know in the comments below. Share your spring manis by tagging us @beyondpolish and use the hashtag #PolishWithBeyond! You might be featured! 
Want early access to collections & exclusive discounts? Download our new
mobile app
! Become a VIP member when you join our free
Rewards Program
. Earn points for your purchases and redeem for special discounts and products. Want to receive the latest news from us? Join our
text club
!
Tags: Collections , Revel Nail ,