Revel Seaglass: A Refreshing Palette of Dip Powder Colors
0 comments
Posted on April 21 2021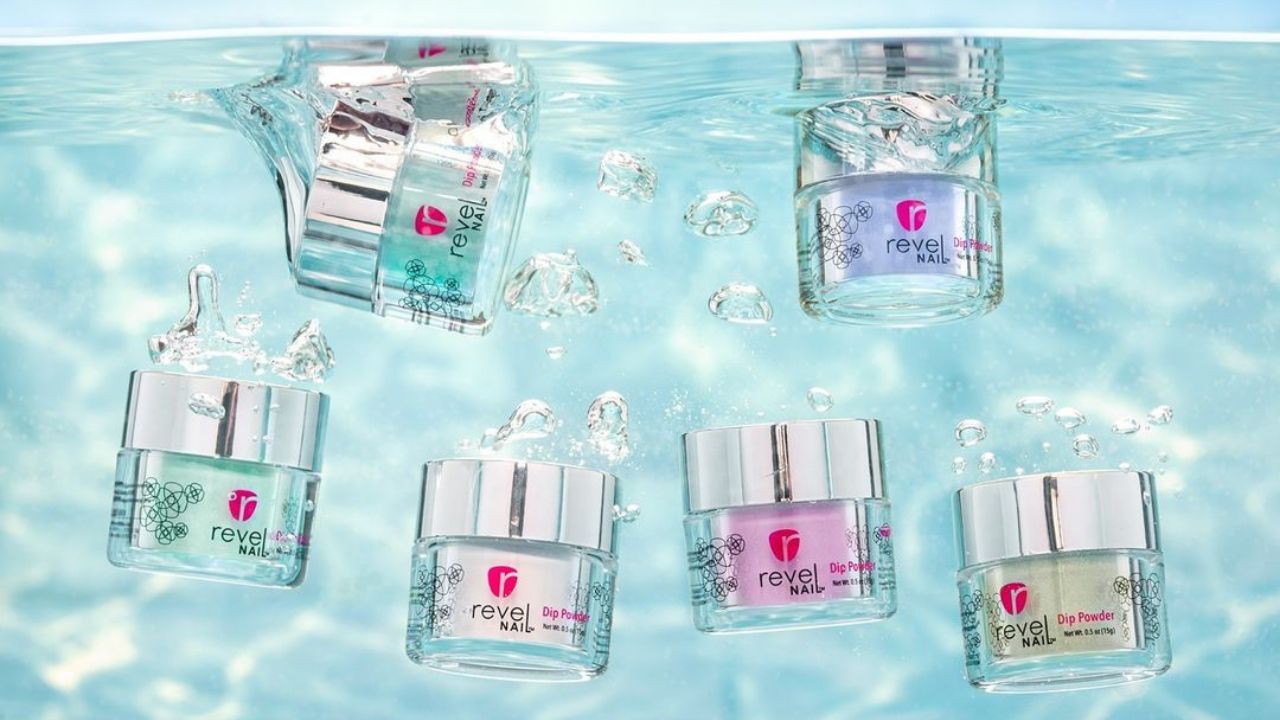 Introducing the new Revel Nail Seaglass Collection! It includes six limited edition colors inspired by different seas around the world. The collection also includes a mixture of glitters, shimmers and creme colors. Revel Nail uses innovative technology and was developed by a group of nail professionals with decades of industry experience. It applies in half the time of acrylic and is available in a wide variety of colors. Not to mention, it's vegan, 5-free & cruelty-free! Let's take a closer look at the collection!
Revel Nail Seaglass Collection:
D600 Flores Sea
(a dusty lavender creme)
D601 Mediterranean Sea
(a dusty mint green shimmer)
D602 Sulu Sea
(a dusty mint with blue iridescent flakes)
D603 Baltic Sea
(a dark periwinkle blue creme)
D604 Aegean Sea
(a shimmery light green)
D605 Caspian Sea
(a light grey creme)
Dip powder is one of the hottest nail trends taking over the industry. It's fast, easy, and long-lasting. Here are some of the benefits of using Revel Nail:
Lightweight
Flexible
Strong & Durable
Non-Toxic
Odor-free
Non-Porous
Non-Yellowing
Maintenance-Free
Crack & Chip-Resistant
Water Resistant
Environmentally Friendly
Calcium & Vitamin E Fortified
Why are dip powders so popular? The application & removal process are quick and painless. No lamp required. Revel Nail is available in a wide range of shades from glitters & shimmers to sheers & cremes. So no matter what your style is, there's a color for you!
Want early access to upcoming collections & exclusive discounts? Download our mobile app and shop from the palm of your hand. Join our text club to receive the latest news from us. Want to become a VIP member? Join our FREE rewards program and start earning points for your purchases! 
Tags: Collections , Revel Nail ,