Spring Picks by Megan @mylacqueredlife
3 comments
Posted on May 07 2020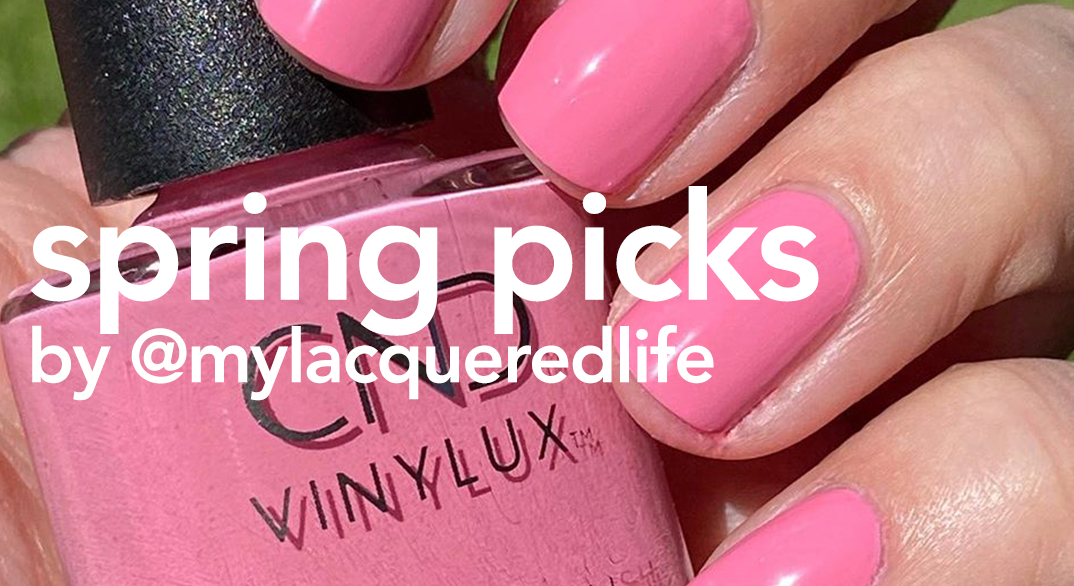 Between reading books and catching up on Netflix shows, we caught up with Megan from @mylacqueredlife. Megan shares a nail polish color palette that effortlessly transitions from cooler winter tones to warmer nail colors to thrive in this season. From lavender purple nails, to aqua blue nails, find your petal fresh picks. 
A Kiss From A Rose by CND
"There were so many standouts from the English Garden collection — the white and the green and the neutrals — but this pink is absolutely perfect. It's the right kind of medium pink."
Gelato On My Mind by OPI
"One of the best pale aqua/turquoise shades."
Lavenduh by China Glaze
"I can't resist a lavender for springtime"
Leif by Zoya
"Such a great soft warm-toned green. Zoya's Leif has a buttery-smooth formula, which helps with easier application!"

Mi Casa Es Blue Casa by OPI
"A classic blue that isn't too dark or too bright, which will transition great between winter/spring and spring/summer."
Follow Megan on Instagram @mylacqueredlife for tips on nail care, how to shape your nails, and for more nail swatches. 
Tags: Influencers , Nail Lacquer , Nail Trends ,