The Best Nail Colors For Winter
0 comments
Posted on November 05 2021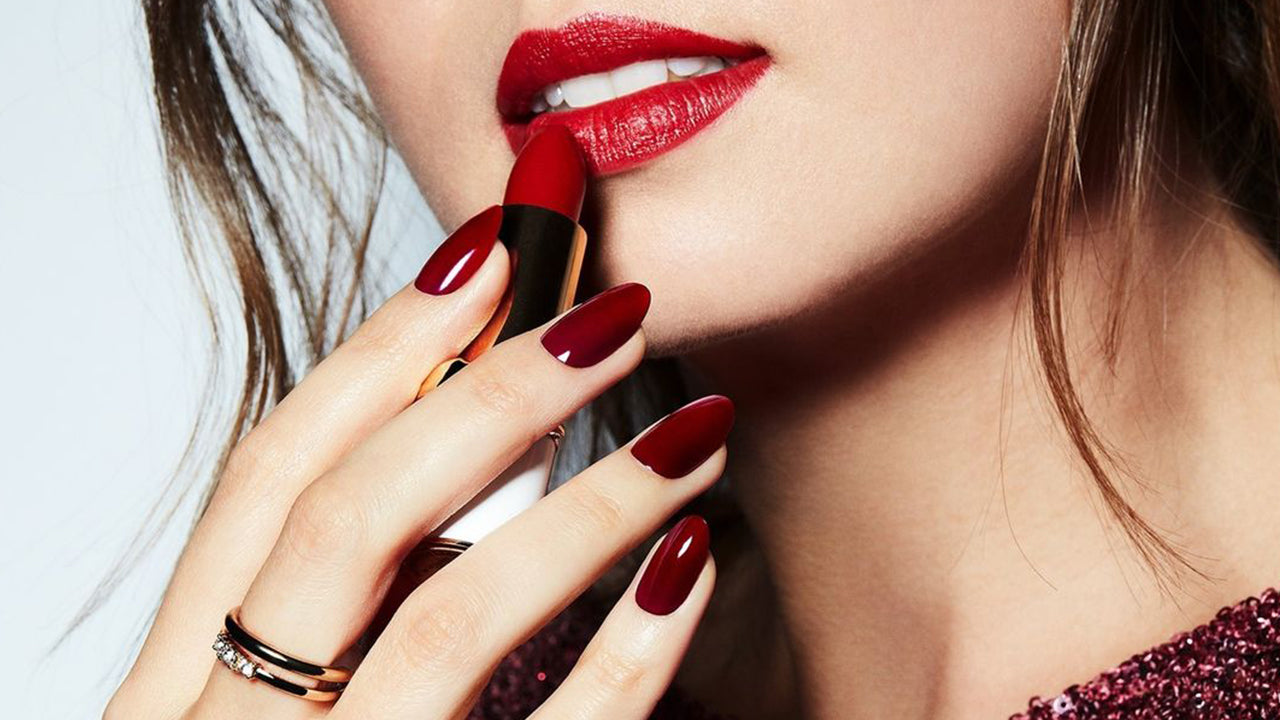 As we approach the holiday season, some of us are looking to get festive with our manicures. Maybe you're in need of some new nail inspo. Don't worry! We've got you covered. Whether you stick with the classics or choose something non-traditional, create a look that makes you feel good. Ready to check out the most popular winter nail colors? 
Burgundy
Red will always be one of those timeless nail colors. However, we all know it tends to be extremely popular especially during the holiday season. It pairs well with any look, whether you're keeping it casual or spending a night out on the town. A deep burgundy is always a good go-to when you just can't decide on the perfect nail color. 


Purple
Another nail color that's popular around this time of year is purple. But instead of going with your classic royal purple creme, try a color like "Alexandrite By You" to elevate your look. Metallics are also in and this is a great way to add more dimension to your look. 
Cobalt Blue 
Speaking of the unexpected, another bold color you can expect to see a lot of this winter is cobalt blue. It's a step up from the traditional navy blue we typically see during this time of year and if you love bold nail colors, then this is the one for you! 
Glitter
Photo by @livwithbiv
Glitter toppers are very popular during this time of year. Brandi used the shade Turn Bright After Sunset and added Cheers to Mani Years on top to create this festive holiday mani. The Celebration Collection is filled with a range of metallics and shimmers, along with 3 limited edition specialty glitters. A glitter manicure creates the perfect accent for any holiday look. 

Dusty Rose
For those of you who like to keep a simple everyday winter nail look, you probably gravitate towards a dusty rose or mauve pink. These tend to be popular neutral colors during this time of year, but perfect for any season. 

Olive Green
Although we tend to see this color more during the fall season, it's still pretty popular during the wintertime too. This gorgeous olive green color is considered a new neutral, meaning if you're tired of your typical blacks, whites and browns, this is a great option if you're looking to change up your look but still want a color that goes with anything. 
To check out more winter nail colors, shop our curated collection below! What are some of your favorite colors to wear during this time of year? Let us know in the comments below!



Want early access to upcoming collections and exclusive discounts? Download our mobile app! Enjoy and easy & seamless shopping experience right from the palm of your hand. Join our text club to stay up to date on the latest news from us! You'll be the first to know about any upcoming sales or promotions. Want to become a VIP member? Join our FREE Rewards Program and start earning points for your purchases! Points may be redeemed for special discounts or free products! Like shopping with us? Tell your friends! We'll give them $10 off their first purchase and give YOU $10 for every successful referral. Shopping has never been easier thanks to Afterpay! Shop now and pay for your order in 4 easy, interest-free installments. The best part is that there are no additional delays in getting your order! 
Tags: Nail Trends