These Are The Most Timeless Nail Colors
1 comment
Posted on February 26 2021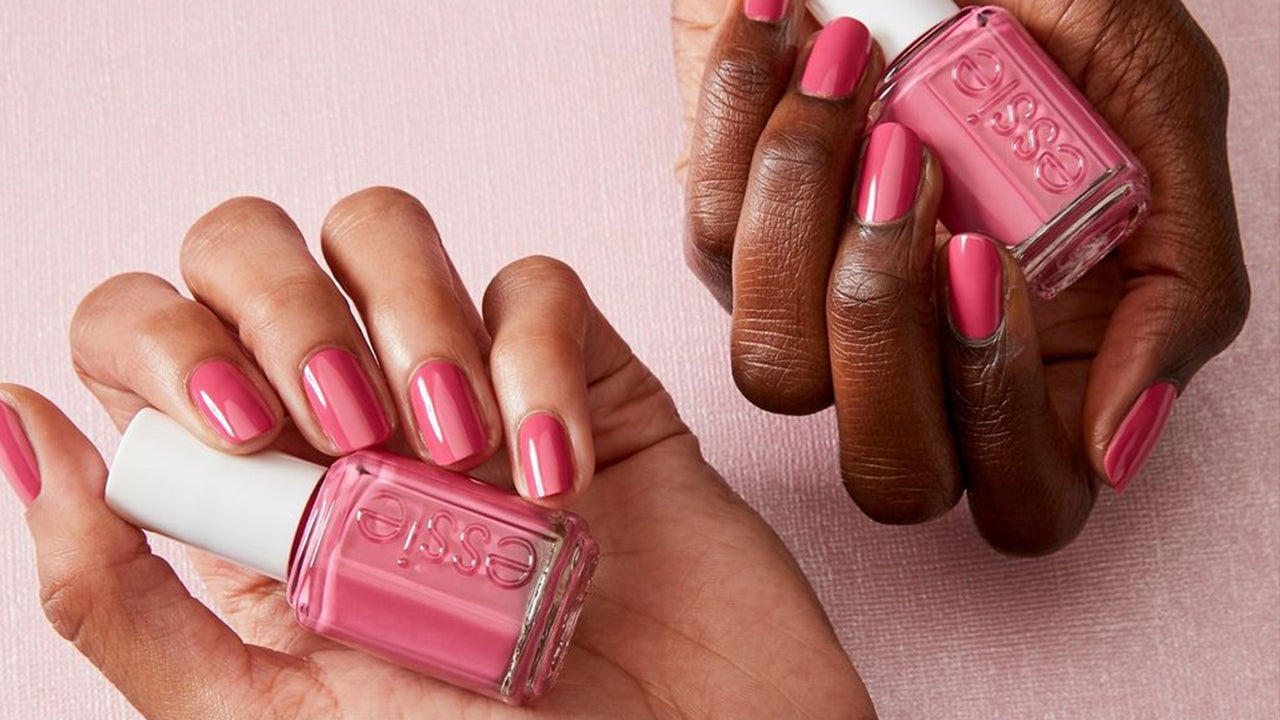 Sometimes, we want to have fun with our manicures. We want to bedazzle, embellish and try someone bold. But there are times when we want to return to simplicity and keep it minimal. Let's take a look at six types of nail colors that stand the test of time, no matter the season or occasion. 
Color: Emmy, Have You Seen Oscar?
OPI Hollywood Collection
Red might possibly be the most classic nail color of all time. Whether you prefer a bright coca-cola red or a rich burgundy, red goes with anything! It's nearly impossible to not see at least one shade of red in a new collection. OPI's new Hollywood collection includes 3 different shades of red. "15 Minutes of Flame" and "Emmy, have You Seen Oscar?" are more on the brighter side, while "I'm Really An Actress" definitely gives us red carpet vibes. 
Color: Essie Slumber Party-On
Essie Not Red-y For Bed
Pink is a softer neutral that never goes out of style. Maybe you don't want a bright red nail color. Maybe you want a little pop of color but not a bright cherry red. Essie's new Not Red-y For Bed collection includes various shades of pink like the one pictured above, "Slumber Party-On." 
Color: Sundays Studios No. 42
Sundays Studios
While black may not be everyone's cup of tea, it's still considered a timeless nail color. We typically see this color more during the cooler seasons, but it works any time of the year, depending on your style. Black creates a chic finish to any look. Add a matte top coat to add a little edge. Sundays Studios is a small indie nail brand dedicated to self-care and wellness. Try No. 42, pictured above, for a simple yet chic mani. 
Color: CND Vinylux - Sweet Cider
Autumn Addict
Nude is classic, refined, and sophisticated. Like all of the other colors we've discussed so far, it literally goes with anything. A good beige color is good for when you want to step away from the latest nail trends and keep your mani clean and simple. Sometimes less is more, right? The shade "Sweet Cider" from the CND Autumn Addict Collection is a perfect example. A color like this works great against all skin tones and gives you that "barely-there" look.

There you have it. Four nail colors that stand the test of time, no matter the season or occasion. Most of us aren't going out as much these days, so it's okay to keep your mani simple. Do you have a go-to nail color? Share it with us in the comments below! As always, we'd love to see your #nailfies, so share them with us on Instagram and Facebook @beyondpolish and use the hashtag #GoBeyondTheBottle. 
We recently launched a mobile app! Download now to get early access to collections and receive exclusive offers. Want to earn points for your purchases and redeem for discounts and free products? Become a Rewards Member and receive exclusive perks. Join our text club to keep up with the latest news from us! 
Tags: Nail Trends