Top Sheer Nail Polish
0 comments
Posted on January 19 2022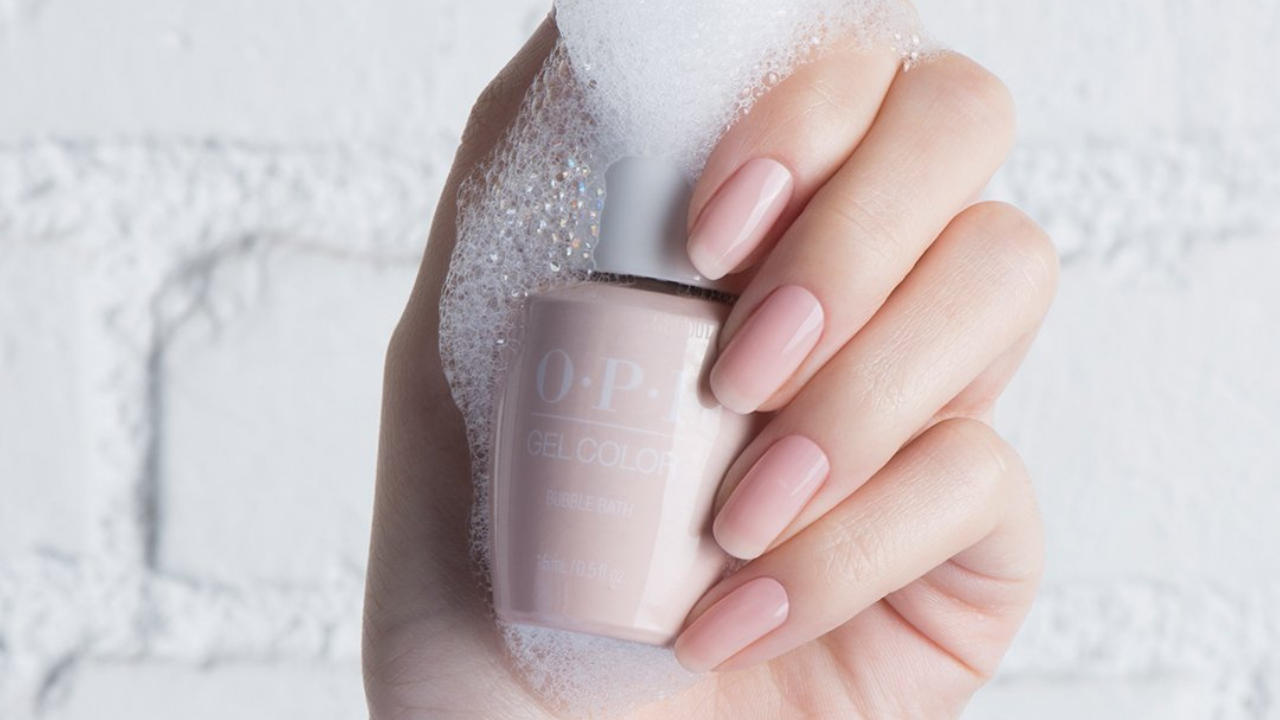 Hi Bestie!
This one's for all the sheer polish lovers, those who prefer to keep a very simple, very minimalistic manicure. Maybe you're on the go and need something low maintenance. We're here to break down some of the best sheer nail polish colors that anyone can wear.
You may wonder why even bother wearing sheer nail polish if it barely shows. Well, keeping your nails polished with anything helps protect your them from breaking. Think of it as an additional barrier that guards your nails. If your nails are bare, they're more prone to breaking or chipping. So if you're not in the mood for a lot of color and want to keep it simple, opt for a sheer shade.
Now let's take a look at some of the bestsellers. We're going to break down some of the most popular selling sheer nail colors that look great against any skin tone. Ready to see which ones made the cut?
OPI Bubble Bath
This may not come as a surprise to most people, but Bubble Bath is a cult fave. This beautiful shade has been a bestseller for so long! The pink undertones create a very natural look.
OPI Funny Bunny
A soft, milky white color like OPI Funny Bunny is especially great for French tips. The French Manicure is perhaps one of the most classic, natural looking nail art designs. So a sheer nail color like this is perfect for achieving that barely-there look. 
Essie Ballet Slippers


This iconic sheer nail polish color has been around since 1982! It is perfect for all seasons and occasions! If you are not used to working with sheer polish, it may take a little practice to get the look just right. One of the common issues people run into when using sheer nail polish is that it often leaves behind brush strokes, creating a streaky finish. Essie Ballet Slippers is perhaps one of the sheerest of sheer formulas. But once you master brushing on sheer nail polish, you'll love this color. Here's a fun fact about this popular sheer nail polish color - It is Queen Elizabeth's favorite nail polish shade! 
Essie Chinchilly 
Though not your traditional nude nail color, Chinchilly would be considered a "new neutral," nail colors that are outside of the what we'd consider traditional, but colors that still pair well with any outfit or look.Taupe sheer nail polish is also very popular! Taupe sheer nail polish is bolder than pink and white, but it still keeps it settle.
CND Romantique
CND Romantique is one of the most natural looking sheer nail colors that's on the market. With life being so busy, a modern woman wants more power behind just a bottle of nail polish.  This color has changed the professional nail industry! This popular sheer nail polish was such a big hit during the New York Fashion Week in 1995. What is great about CND is that they make not only gel nail polish but the matching lacquer set as well! Get your CND Vinylux nail lacquer here. Ready to get yours now?
Morgan Taylor Sheer and Silky
It's all in the name. This gorgeous baby pink would work great for special occasions like a wedding. It has a mix of peach and beige undertones. This color looks great against any skin tone. BONUS FACT: Theer formula is infused with rare and precious elements. 
Essie Gel Couture Of Corset
If you are new to the Essie Gel Couture line, the formula applies like regular nail but creates a gel-like effect without the use of a lamp. This color is more on the sheer warm neutral nail polish list. It still gives you a clean and minimalistic look. 
Orly Bare Rose

The color name says it all! It is a very natural-looking nail polish that gives a rosy pink tint. Think of a clear polish with a pink tint. This is also a quick-dry formula, which makes it even better for those who are on-the-go!
Cirque Colors Georgette
How can you pass up on this sheer mauve nail polish color! This will look amazing on any skin tone. This color will look great as a base coat for nail art. Another great alternative to wear this sheer nail color is a classic French manicure! Cirque Colors products are also vegan and cruelty-free.



Do you want to shop with a conscience? We want to make the shopping experience easy and fun and inclusive. We also know many people would like to use clean beauty products. Shop our curated Clean Beauty collection


Those are our top sheer nail polish colors! Let us know which one is your favorite. 
 Are you on social? We love to repost every single week. Tag us on your next sheer nalfie and tag us using the hashtag #PolishWithBeyond! We love to see the final look. 

Want early access to upcoming collections and exclusive discounts? Download our mobile app! Enjoy and easy & seamless shopping experience right from the palm of your hand. Join our text club to stay up to date on the latest news from us! You'll be the first to know about any upcoming sales or promotions. Want to become a VIP member? Join our FREE Rewards Program and start earning points for your purchases! Points may be redeemed for special discounts or free products! Like shopping with us? Tell your friends! We'll give them $10 off their first purchase and give YOU $10 for every successful referral. Shopping has never been easier thanks to Afterpay! Shop now and pay for your order in 4 easy, interest-free installments. The best part is that there are no additional delays in getting your order! 
Tags: Nail Trends