Zoya Easy Neon: Bold, Pigmented Colors For Your Statement Mani
0 comments
Posted on May 10 2021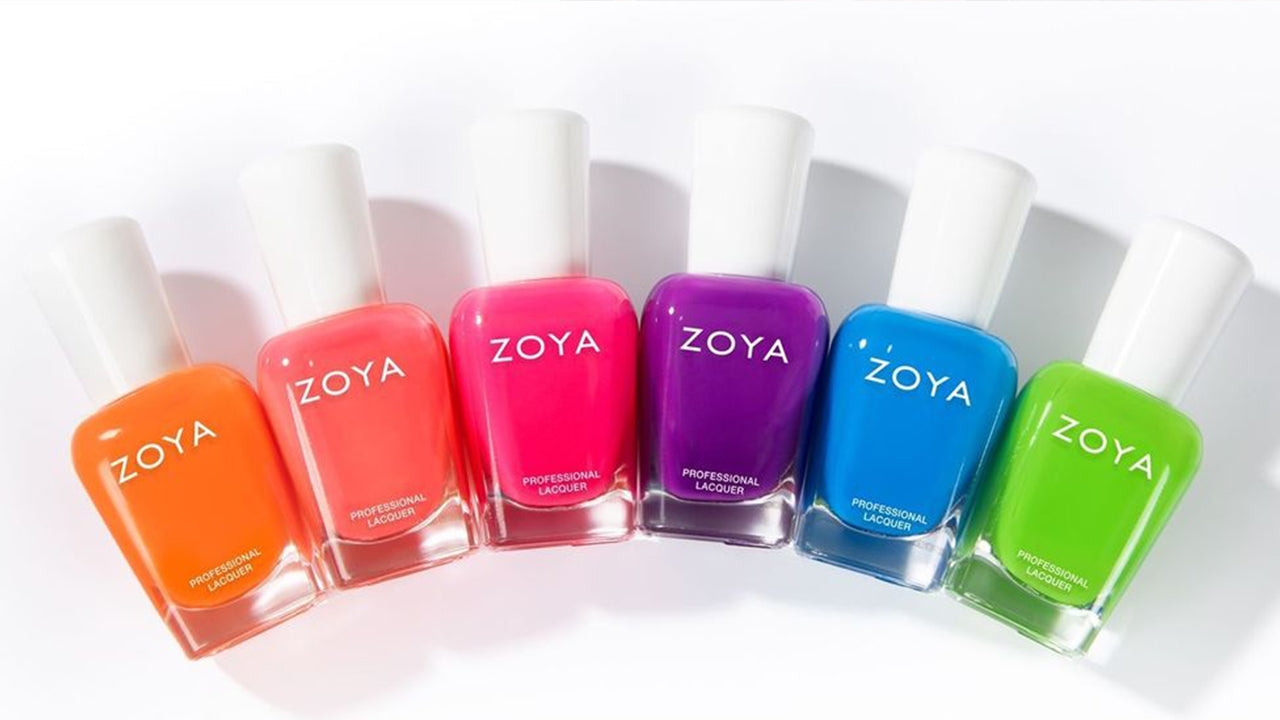 Just when you think your nails couldn't get any brighter this summer, Zoya is back with their Easy Neon Collection! If you're a fan of bold & vibrant colors, this is your collection. Eas yNeon includes six limited edition neon nail colors. For those of you who aren't familiar with Zoya, the brand was founded in 1986 by Zoya and Michael Reyzis. They shared a vision of focusing on natural nails, skin care and European herbal treatments. Today, Zoya is focused on creating the highest quality products available to professional salons and spas. Now let's take a closer look at the new Easy Neon Collection!
Zoya Easy Neon Summer 2021 Collection:
Oakley
(a fiery bright orange neon)
Zelda
(a pink-coral neon)
Janie
(a hot fuchsia pink neon)
Banks
(a vivid violet neon)
Echo
(a deep lagoon blue neon)
Link
(an electric green neon)
One important thing to note about this collection is that all of these polishes are equipped with the NEW Z-Wide Brush. The Z-Wide Brush has 60% more bristles, increasing efficiency for faster and easier polish application.
Another thing to note is that all of the colors in the Easy Neon Collection do not require a special base coat or dry matte. However, if top coats are your thing, then go for it! A little extra shine never hurt!
Are you a neon lover? Which shade are you most excited about? Let us know in the comments below! As always, please share your nailfies with us on Instagram and Facebook by tagging us @beyondpolish and use the hashtag #PolishWithBeyond. We always love seeing our BP community get creative with their manis!
Want early access to upcoming collections and exclusive promos? Download our mobile app to enjoy these perks and more! Join our text club to receive the latest news from us. Become a VIP member when you join our FREE Rewards Program. Create an account today and start earning points for your purchases!
Tags: Collections , Zoya ,