Zoya Nostalgic: Modern Takes On Fall Classics
0 comments
Posted on September 28 2021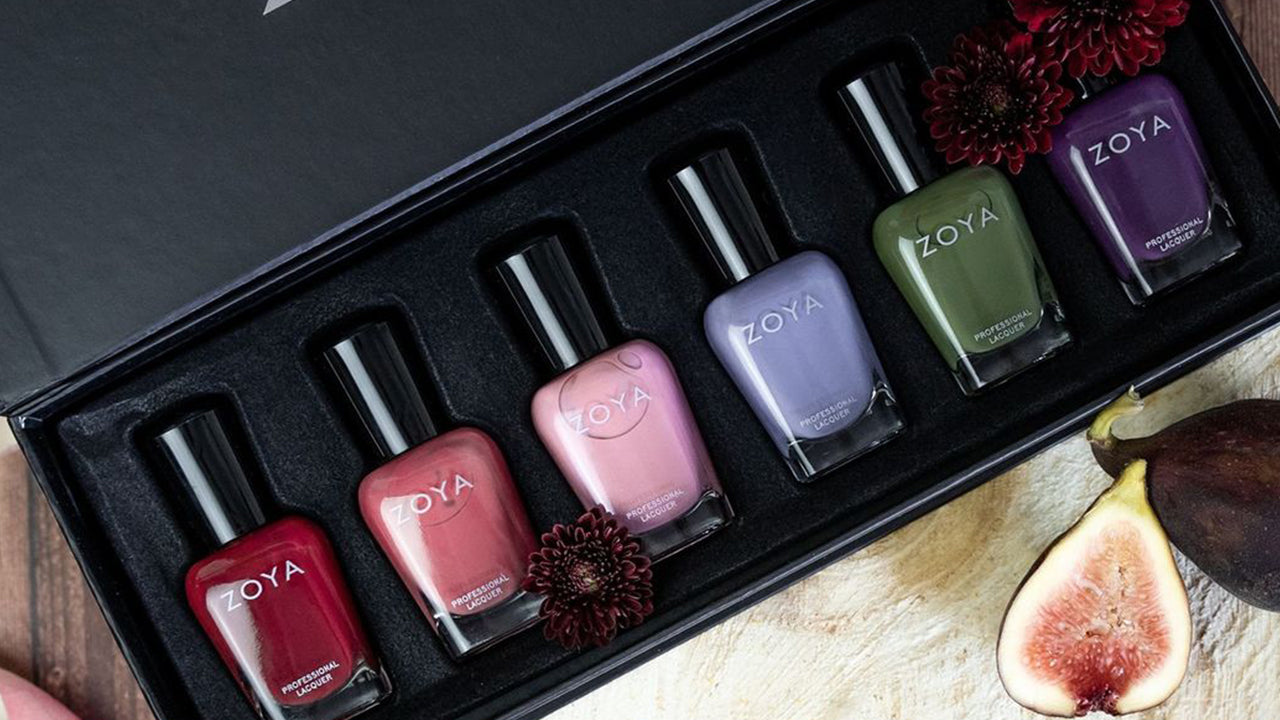 Zoya's new Fall 2021 collection has arrived! The Nostalgic Collection includes 6 limited edition colors. The palette includes a couple of classic fall colors and some with a modern take. Traditionally, we're used to seeing cooler, darker colors during this time of year, but lately, we've also seen brighter colors starting to trend as well. Let's take a closer look at the collection!
Zoya Fall 2021 Nostalgic Collection:
This color can be described as a sultry, deep mahogany red creme. Let's face it, our nail polish collections are not complete without a classic red, especially for the fall season.
This color can be described as a muted terracota creme. If you're a fan of neutrals, you'll love this color. It adds just the right amount of color while still keeping a minimalistic look.
This color can be described as a dusty, cool-toned rose pink creme. A good pink shade is always timeless and classic. The best part is that a shade like this can work during any time of the year. Again, if you're a fan of neutrals, you'll love this one. 
This color can be described as a cool wedge-wood blue creme. This shade of blue is a lot lighter than what we're typically used to seeing during the fall season, but this is a great option for those that still want some color. 
This color can be described as a logan green creme. This olive green shade is very popular during the fall and is even considered to be a "new neutral." 
What color(s) are you most excited for? Let us know in the comments! If you try the collection, share your photos with us! We'd love to see them. Just tag us @beyondpolish and use the hashtag #PolishWithBeyond. You might get featured!

Want early access to upcoming collections and exclusive discounts? Download our mobile app! Enjoy an easy and seamless shopping experience right from the palm of your hand. Join our text club to stay up to date on the latest from us. You'll be the first to know about upcoming sales & promotions! Want to become a VIP member? Join our FREE Rewards Program and start earning points for your purchases. Points may be redeemed for special discounts and free products. Like shopping with us? Tell your friends! We'll give them $10 off their first purchase and give YOU $10 for every successful referral. Shopping has never been easier thanks to Afterpay! Pay for your order in 4 easy, interest-free installments. 
Tags: Collections , Zoya ,