The Nail Trend Taking Over Instagram
11 comments
Posted on November 18 2019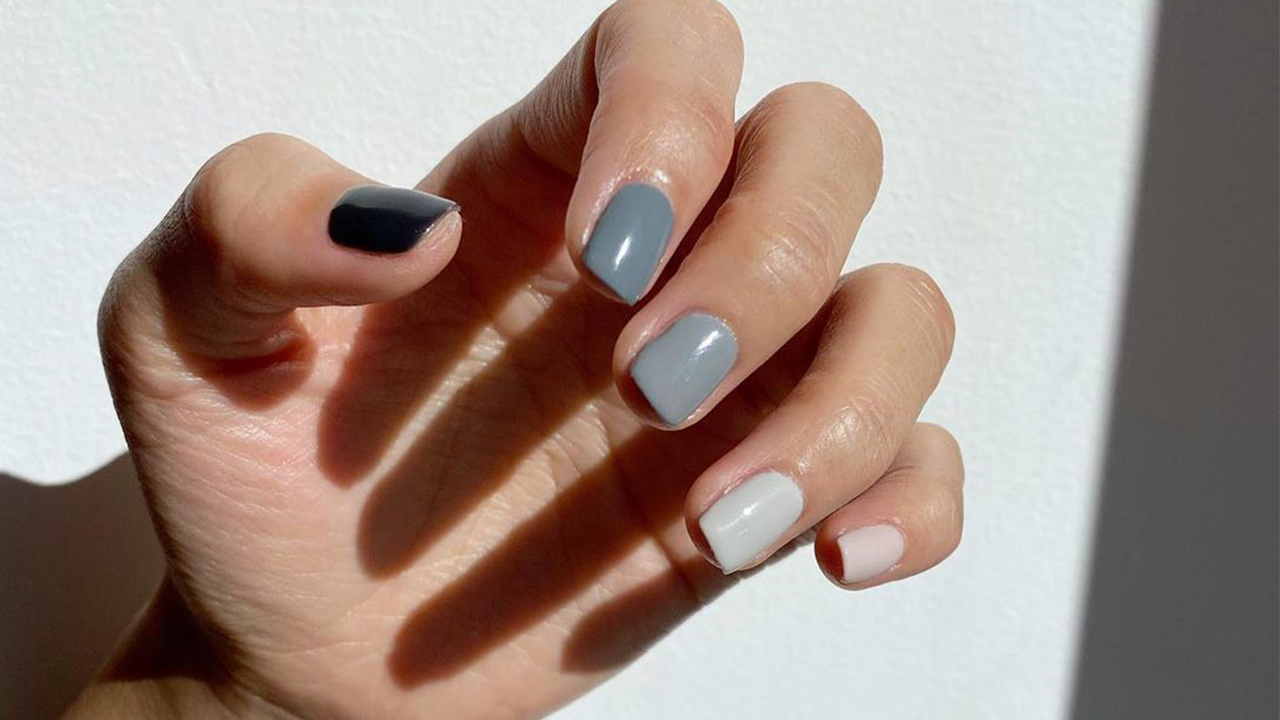 There's one nail trend we've seen take off within the last couple of months and it involves a lot of color! Why choose one when you can have five? The skittles mani trend is popping up on our feeds and we are totally here for it! What's great about this trend is that there are so many variations and the combinations are endless!
We've seen many takes on this trend. We've seen people use five random colors. We've seen people use five colors within a theme (think warm fall tones or cool winter shades). We've seen people use five different shades of the same color family to create an ombre effect. If you're looking to try this hot trend, look no further for some nail inspo. Here are some of our favorites we've seen!
Warm Autumn Tones
Similar Colors: Essie Hay There, OPI Nail Lacquer It's A Piazza Cake, Morgan Taylor A Touch Of Sass, ORLY In The Groove, Essie Licorice
Similar Colors: CND Shellac Whisper, Harmony Gelish Street Cred-ible, CND Shellac Denim Patch
Ombre
Similar Colors: OPI Nail Lacquer Black Cherry Chutney, CND Vinylux Fedora, ORLY Nail Lacquer Penny Leather, ORLY Breathable Trailblazer, Essie Less is Aura
Similar Colors: OPI Infinite Shine, Rub-A-Pub-Pub, China Glaze Street Style Princess, Essie Make A Splash, ORLY Breathable Marine Layer
Pop of Color
Similar Colors: OPI Nail Lacquer Never a Dulles Moment, China Glaze Boho Blues, China Glaze You Drive Me Coconuts
Colors Used: Essie Petal Pushers, Essie Smokin' Hot, Essie Island Hopping, Essie It Takes A West Village
Neutrals
Colors Used: Essie Tuck It In My Tux, Essie Topless & Barefoot, Essie Bare With Me, Essie Less is Aura, Essie Clothing Optional
Colors: OPI Nail Lacquer Tickle My France-y, OPI Nail Lacquer Mimosas For Mr. & Mrs., OPI Nail Lacquer Don't Bossa Nova Me Around, OPI Nail Lacquer My Very First Knockwurst, OPI Nail Lacquer Tiramisu For Two
Seeing as this trend is so popular, we decided to do our own take and created five limited edition mani sets with handpicked colors for any style!
For The Bold
Holiday Glam Mani Kit
For The Minimalist
Bare Beauty Mani Kit
For The Flirty
Tags: China Glaze , CND , Essie , Harmony Gelish , Morgan Taylor , Nail Art , Nail Trends , OPI , ORLY ,