Your Ultimate DIY Mani Guide Is Here
1 comment
Posted on December 01 2022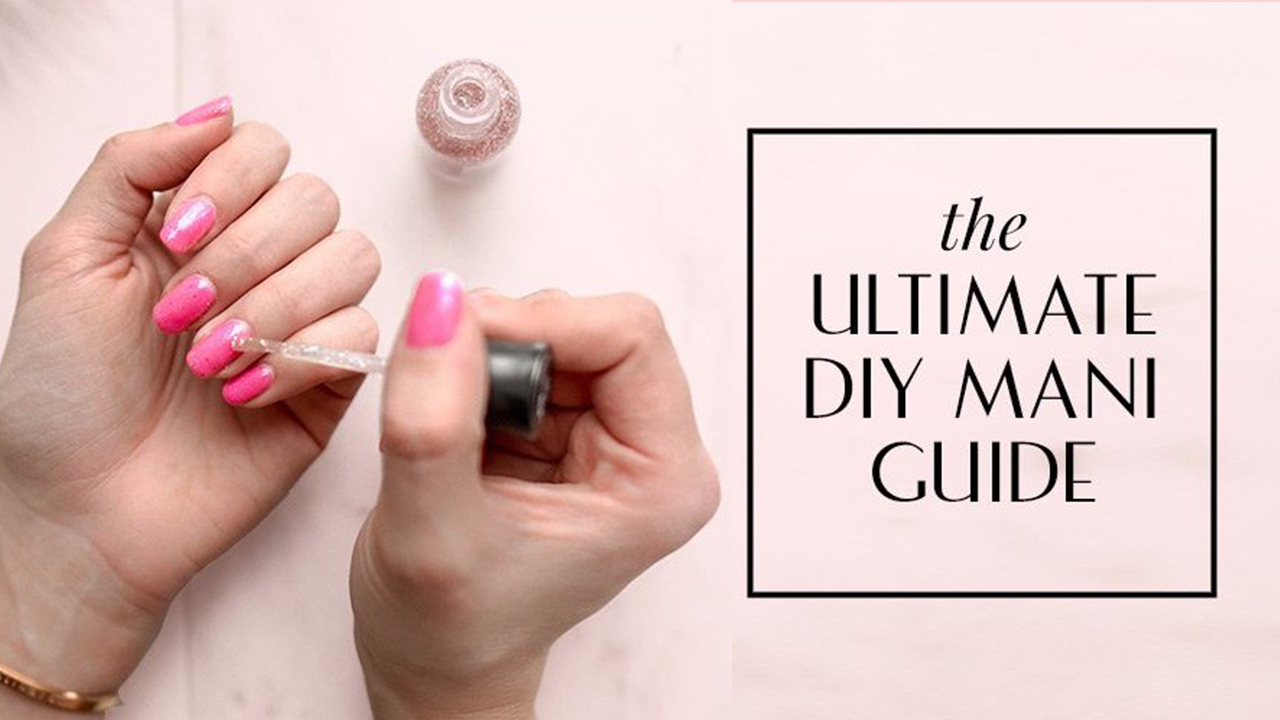 Thinking of trying dip powder for the first time? Want to know how to hydrate dry cuticles? Good news! We've got you covered. We recently published our Ultimate DIY Mani Guide, which is full of tips & tricks for mastering the perfect DIY manicure in the comfort of your own home! From DIY gel nails to DIY dip powder and easy nail art, you can still keep your nails looking great!
Everything you need to know about DIY gel manicures. Learn how to prep your nails, how to apply a gel manicure, how to remove your gel polish & much more! Paint like a pro and treat your nails to a salon-quality gel manicure without leaving the house.
Master the perfectly polished mani with tips & tricks that'll make you a pro in no time! Learn how to properly prep your nails, how to find the perfect nail shape, manicure mistakes to avoid & much more.
Dip powder is the new way to do your nails. It's safer than gel and lasts longer than acrylics. Explore one of the hottest nail trends & learn how to achieve the perfect DIY dip powder mani. Learn how to properly apply and remove a dip powder manicure (and master a few nail art designs while you're at it!). 
Are your nails peeling? Are your cuticles dry? Proper nail care is essential between manicures because your nails need a little TLC sometimes. Learn how to care for your cuticles, tips on how to prevent your nails from breaking, tips on how to achieve the perfect manicure & more. Keep your nails in tip-top shape.
Looking to freshen up your manicure but don't know where to start? Browse our collection of DIY nail art & inspo that you can do in the comfort of your own home. Are you ready to unleash your inner nail artist?
We've had the privilege of working with many talented nail professionals & enthusiasts over time like @gopolished, @saraholme @polish.lab.rat (to name a few). We've enjoyed getting to work with these influencers and learn more about them! Learn their tips for getting the perfect #nailfie and how they found their love for everything nail polish!
If you're more of a visual learner, we've got a variety of DIY videos on our YouTube channel! Watch a step-by-step process on how to apply dip powder, how to apply gel polish, how to remove gel polish & more! You'll also find fun and simply DIY nail art tutorials as well. 
 How To Apply & Remove OPI Powder Perfection
Nail Tips: Cuticle Care - Essie
DIY Spring Floral Nail Art With @karanailedit
Dive into our blog for everything nails! Find resources, tips & tricks for achieving the perfect manicure at home. Keep up with the latest trends. Let us be your guide. If you're new here, be sure to also check out Honest Brands Reviews & see why people love shopping with us!
Tags: Dip Powder , DIY Dip Powder , DIY Gel , Gel Polish , Influencers , Nail Art , Nail Care , Nail Lacquer , Pro Tips ,